Gibbons Prize 2019 Winners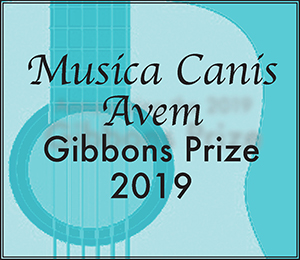 The Gibbons Prize pays homage to physicist, environmentalist, and science advisor John H. Gibbons. It is awarded for excellence in composition for solo classical guitar. The inaugural 2019 prize winners are Kristopher Magnuson, John Hall, and Saad Haddad.
Learn more about the origin of the prize and the judges for 2019, enter here.
Co-winner: Kristopher Magnuson for Away
Co-winner: Saad Haddad for Guitar Etudes